Honeydew League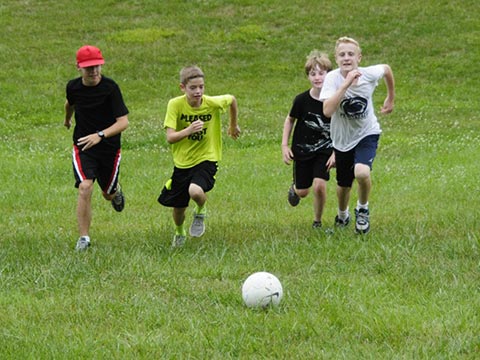 The Honeydew League is for our 7 & 8-year-old boys and girls. They are divided into teams which compete in hockey, soccer, newcombe, and softball. Additionally, there is a mid-season track meet, called "Apache Relays" which also factors into each teams league standings.
A playoff format will be followed, with all teams participating in the playoffs. Each team is managed by a senior counselor. Team names are chosen by the team members. Trophies will be awarded to the "Champs", at the end of the summer . The league also presents awards for Sportsmanship, Achievement, and Leadership.
Watermelon League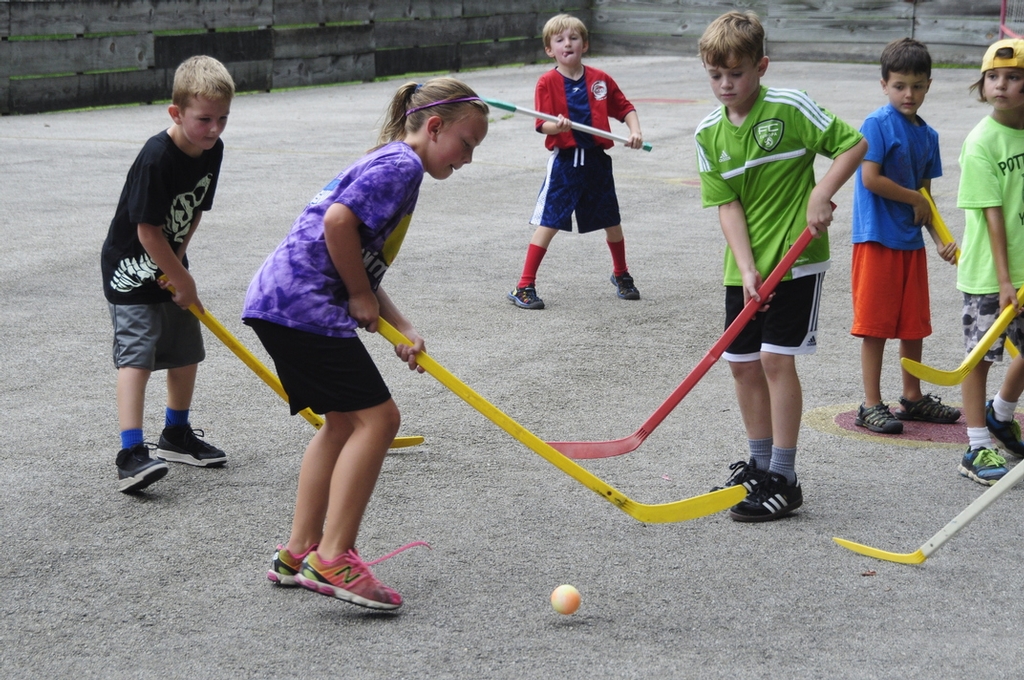 Our very popular league for 9 to 14- year-old boys and girls is called the "Watermelon League." They are divided into teams which compete in basketball, soccer, hockey, softball, and newcombe. The track meet (Apache Relays) contributes to league standings much like in our "Honeydew League." Captains are chosen by the Athletic Director. Playoffs include all teams. Trophies and awards are given to the appropriate campers at the end of summer.
Clinics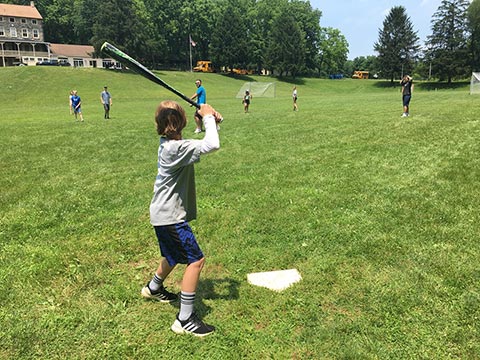 Our two leagues are an excellent reinforcement for the skills that our Athletic Staff works on during the week, with all of our campers.
With our pre-league age group (3-6) we emphasize general ball skills with particular attention directed toward balance and coordination. Above all, we stress a fun approach to everything we do with this group! The enjoyment of participation is more important at this age than the acquisition of any one particular skill. Achieving both is a bonus!
With our 7-and-over age group we continue to emphasize individual skills, BUT we now incorporate these skills into the concepts of the sports in which they are used. A great emphasis is placed upon team strategies and the different rules for each of the sports. At all times, the importance of leadership skills, cooperation and sportsmanship is stressed as the common thread that runs through all athletic endeavors as well as everyday life.